A four-day weekend of free art, music and performance on Peckham Square.
Small Island Vibes is a four-day weekend of art, music and performance on Peckham Square. Bringing together intergenerational communities of African, Caribbean and Latin-x heritage, the weekend offers space for critical enquiry through reading groups, changemaking workshops and resident consultation accompanied by food, conversations and family activities.
What's on
Thursday 4 August, 3pm–6pm: Small Island Vibes Soft Launch
Friday 5 August, 12pm–6pm: Art and Social Practice
Saturday 6 August, 12pm–6pm: Family Day
Sunday 7th, 3pm–6pm: Choir, Community and Supper Club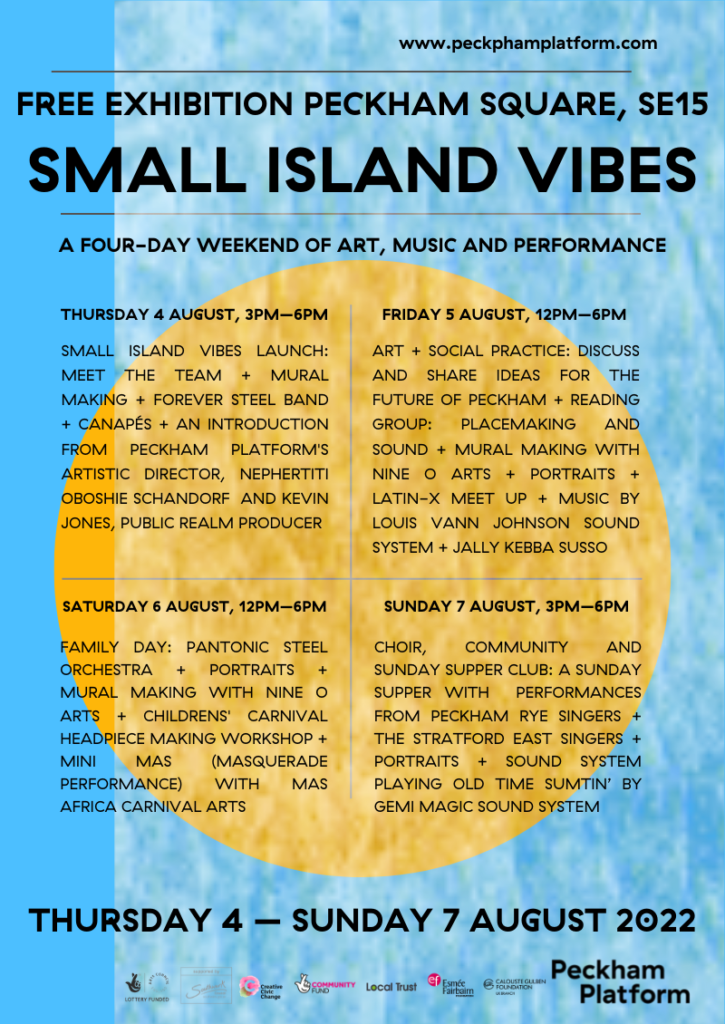 Co-created and developed by local residents, Small Island Vibes is the public sharing of Tilting the Mirror. An intergenerational placemaking programme that uses arts and creativity to develop civic leadership so that people make meaningful changes to the places they live by reclaiming and activating community spaces. Since 2019 Tilting the Mirror has worked closely with artists and residents groups to support and learn from young people and elders in Peckham.