Body Arcana (Homebuilding) is a new performance by British-Ghanaian artist Lesley Asare in collaboration with Drew Sinclair. Commissioned by Peckham Platform, this work builds on Asare's Body Arcana performances involving a series of large-scale drawings created through movement with oil bars on paper.
"During the lockdown, nature became our refuge. Now in 2023 and beyond, I am passionate about the restoration of our earth. I'm curious about how we can collectively slow down and create conscious relationships with our planet to nurture and restore our home here."

Lesley Asare
Body Arcana (Homebuilding) offers space for communion and critical enquiry through public performance and a series of youth workshops. It will be preceded by an in conversation event with Nephertiti Oboshie Schandorf, Peckham Platform's Artistic Director.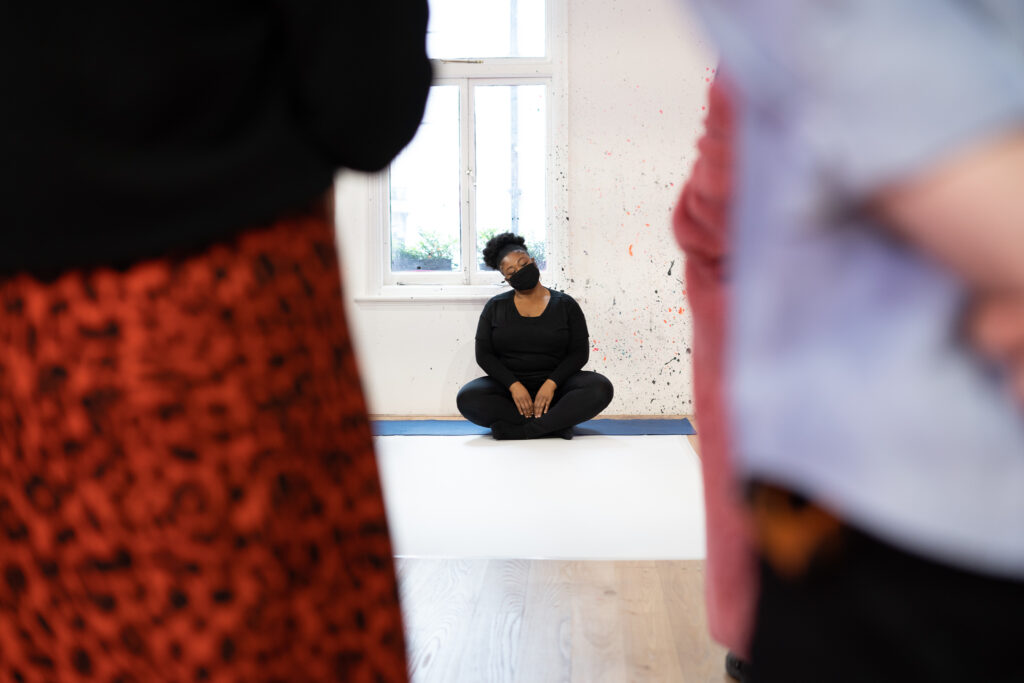 Body Arcana (Homebuilding) is presented as part of the London Gallery Weekend's performance programme produced in collaboration with public art organisation, UP Projects and taking place from 2 – 4 June 2023. The performance programme expands the visibility of London's galleries and their artists and offers an unparalleled opportunity for members of the public to freely experience site-specific performance artworks by some of the most exciting artists working today.
Peckham Platform have partnered with UP Projects and London Gallery Weekend to present work by Lesley Asare alongside three other artists work as part of the programme on 3 June 2023.
Also performing at Peckham Library Square on June 3rd is:
· Li Hei Di – The Willow Tree
· Nicole Bachmann – not a centre, but a mesh
· Minh Lan Tran – Heat Generation (prayer)
This event is free, you can register here
Body Arcana (Homebuilding) has been made possible with support from Art Fund and the London Borough of Southwark's Cultural Celebrations fund.
Peckham Platform is able to deliver programmes due to the generous support from Arts Council England.