In 2012 Peckham Platform co-commissioned Garudio Studiage to create Peckham Peace Wall, a permanent artwork celebrating a wall of post-it notes of love and respect for the area which grew on Rye Lane following the London riots in 2011. The riots began after the police shooting of Mark Duggan, a 29 year old black man living in Tottenham, north London, who was wrongly suspected to be carrying a gun. Peckham Peace Wall launched on 8 August 2012 to mark this one year anniversary.
Commissioned by Peckham Platform with funding from Southwark Council's Greener Cleaner Safer Fund, the Peckham Peace Wall comprises 4000 original post-it messages including those from London Mayor, Boris Johnson, and Leader of Southwark Council, Peter John, alongside those from residents. Each of these was digitally hand-traced by artists Garudio Studiage working with young people from Peckham.
Up close, community members can read the notes and re-find their own contribution within the piece which spans the 3m x 9m western wall of Peckham Square, SE15. These are interspersed with blank 'notes' onto which new comments can be made.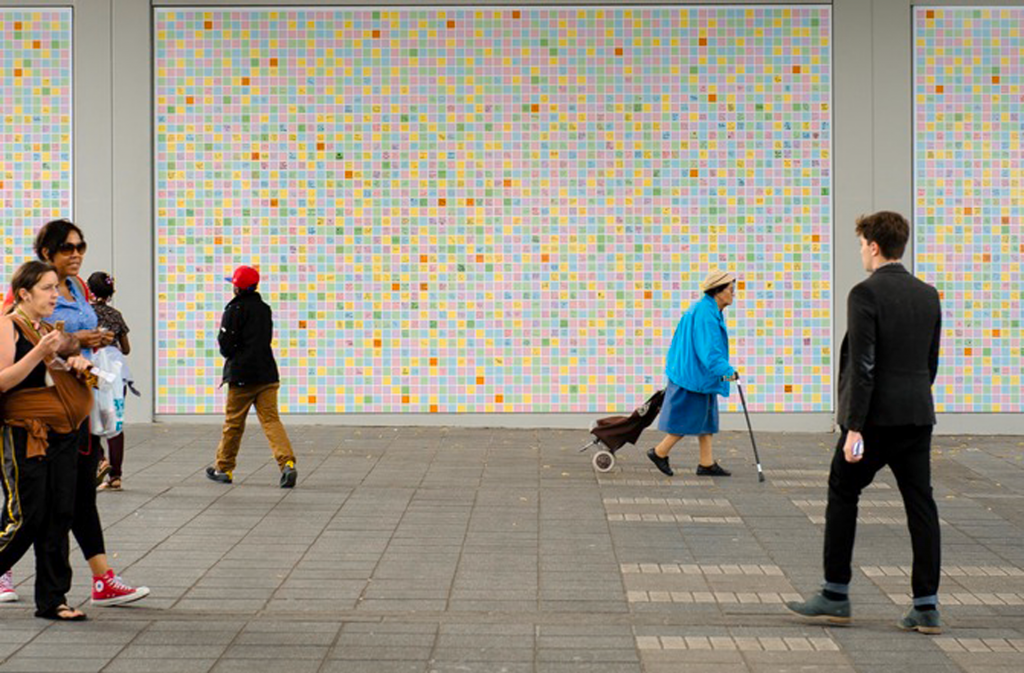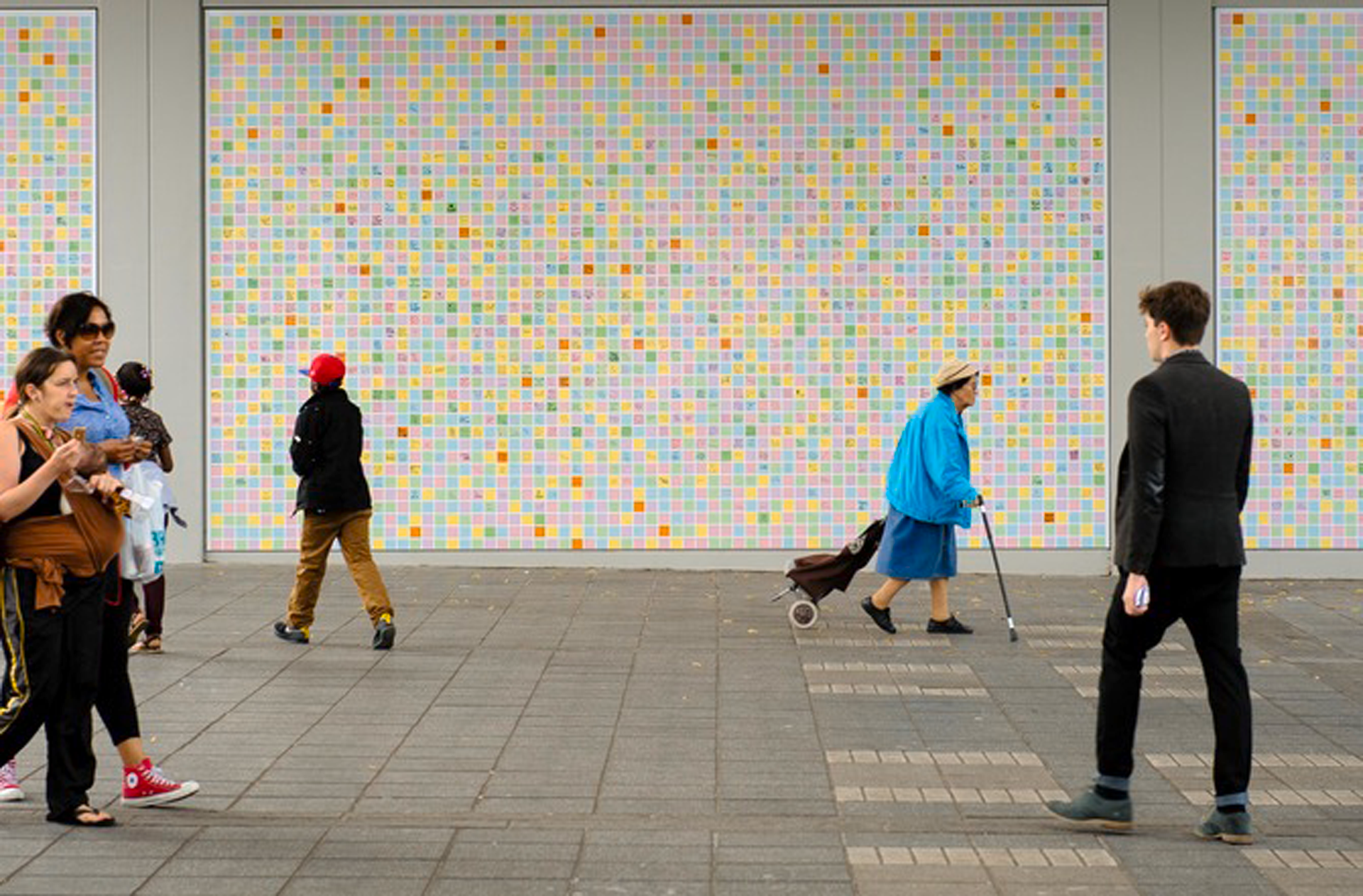 The original Peckham Peace Wall was started by four members of Peckham Shed Theatre Company. This group used post-it notes as a medium and invited locals and passers in Rye Lane to contribute their thoughts on the lootings and stick them to a boarded up window of Poundland that had been broken into the night before. Many people voiced their love of the borough and created messages of strength and peace for Peckham whose comments grew to eventually fill seven hoardings.
When the time came to replace the windows and remove the post-it notes, members of the public were anxious not to lose this unique record of the public's thoughts and emotional response to what had happened within their town centre. The permanent public artwork was developed in response to a public consultation led by young people from The Challenge, during which over 100 members of the public in Peckham expressed what they would like to see happen to the original Peckham Peace Wall and their thoughts about how best it should be preserved.
Peckham Platform (then Peckham Space) launched an accompanying artwork inside the gallery. The Peace Blanket was initiated by Mhairi Macaulay, then a student at Camberwell College of Arts. Macaulay invited people of all ages to stitch a message onto a felt square and add it to the growing number of messages on display in the gallery. In its month-long showing, the blanket grew to include comments from hundreds of people and was displayed in Peckham Library in 2013. The Blanket was later shown in the V&A Lates: Peckham Takeover event in July 2013, where more squares were made by participants.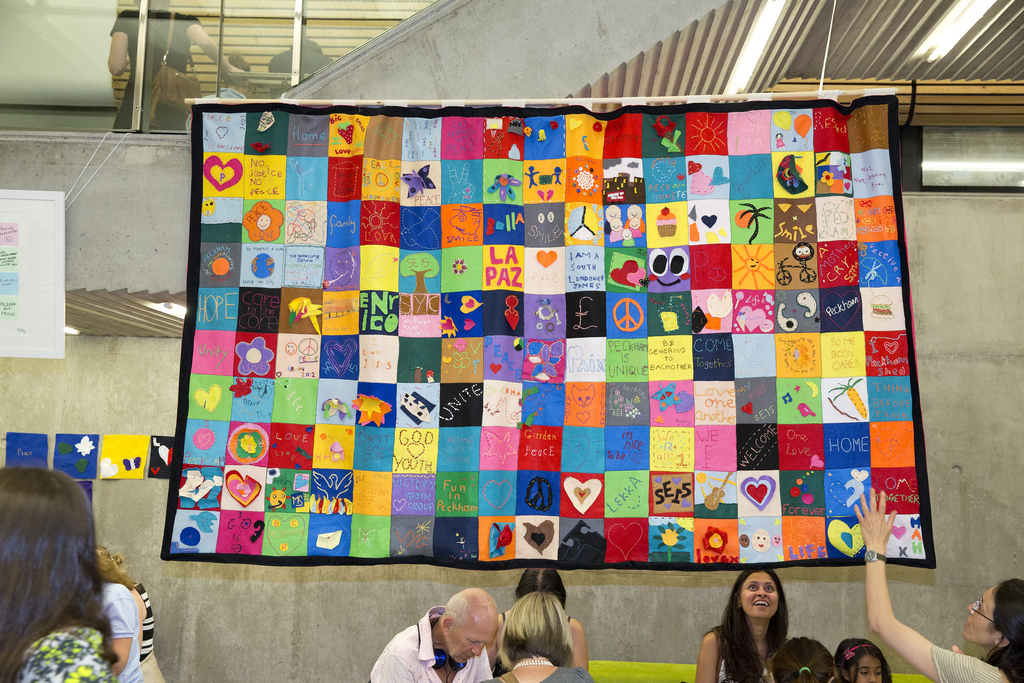 Peckham Peace Wall was featured on BBC Television, BBC London Radio and in Guardian G2, Time Out London, The Spectator, Creative Review and FAD magazine.