A four-day weekend bringing free art, music and performance to Peckham Square.
Co-created and developed by local residents, the programme of activities celebrates Peckham's intergenerational communities of African, Caribbean, and Latin-x heritage.
The weekend offers spaces for critical enquiry through reading groups, changemaking workshops and resident consultation accompanied by a mobile library sound system, designed by local organisation, Yes Make.
Through musical performances, mural painting and family activities the Square is experienced and reclaimed by Peckham locals.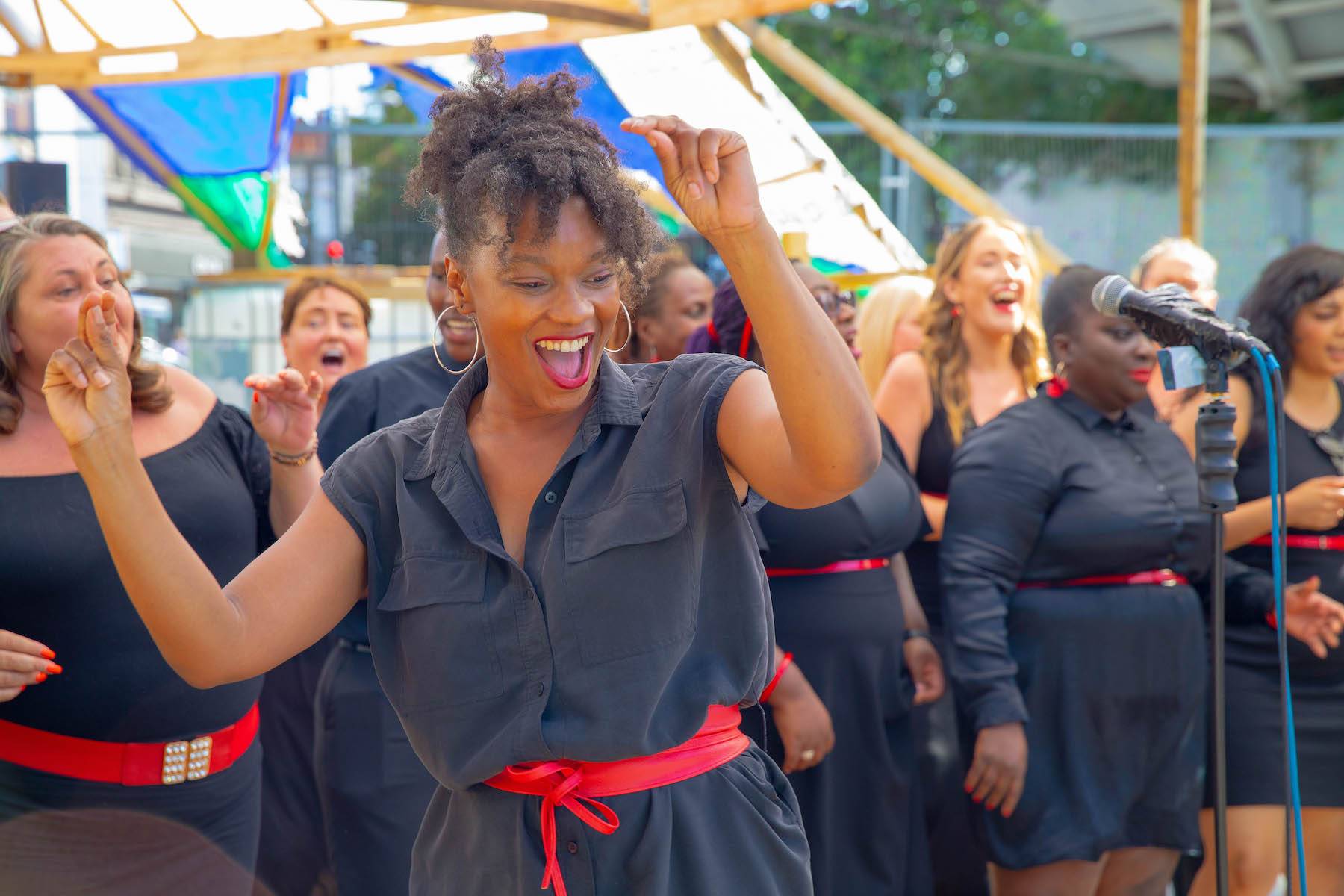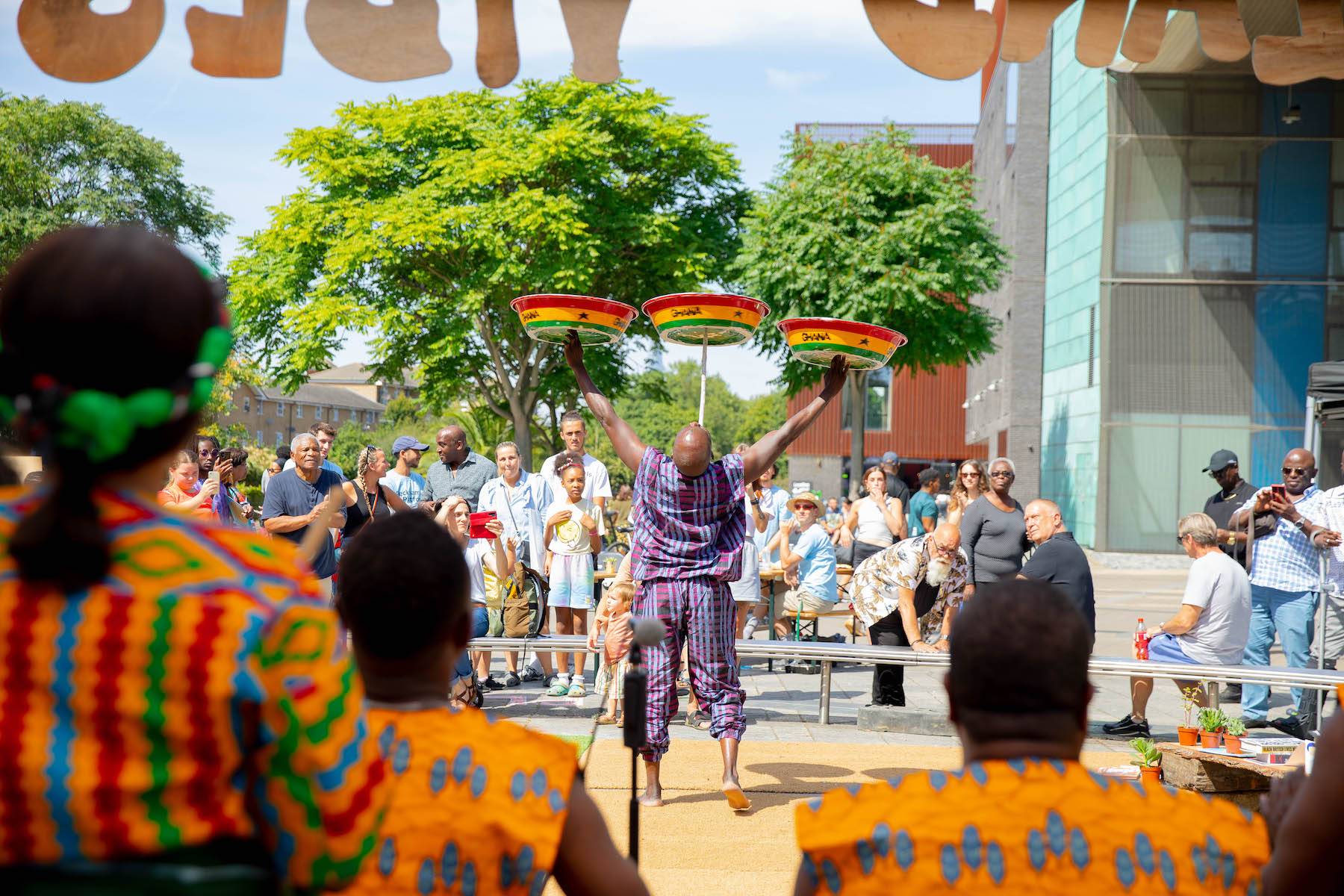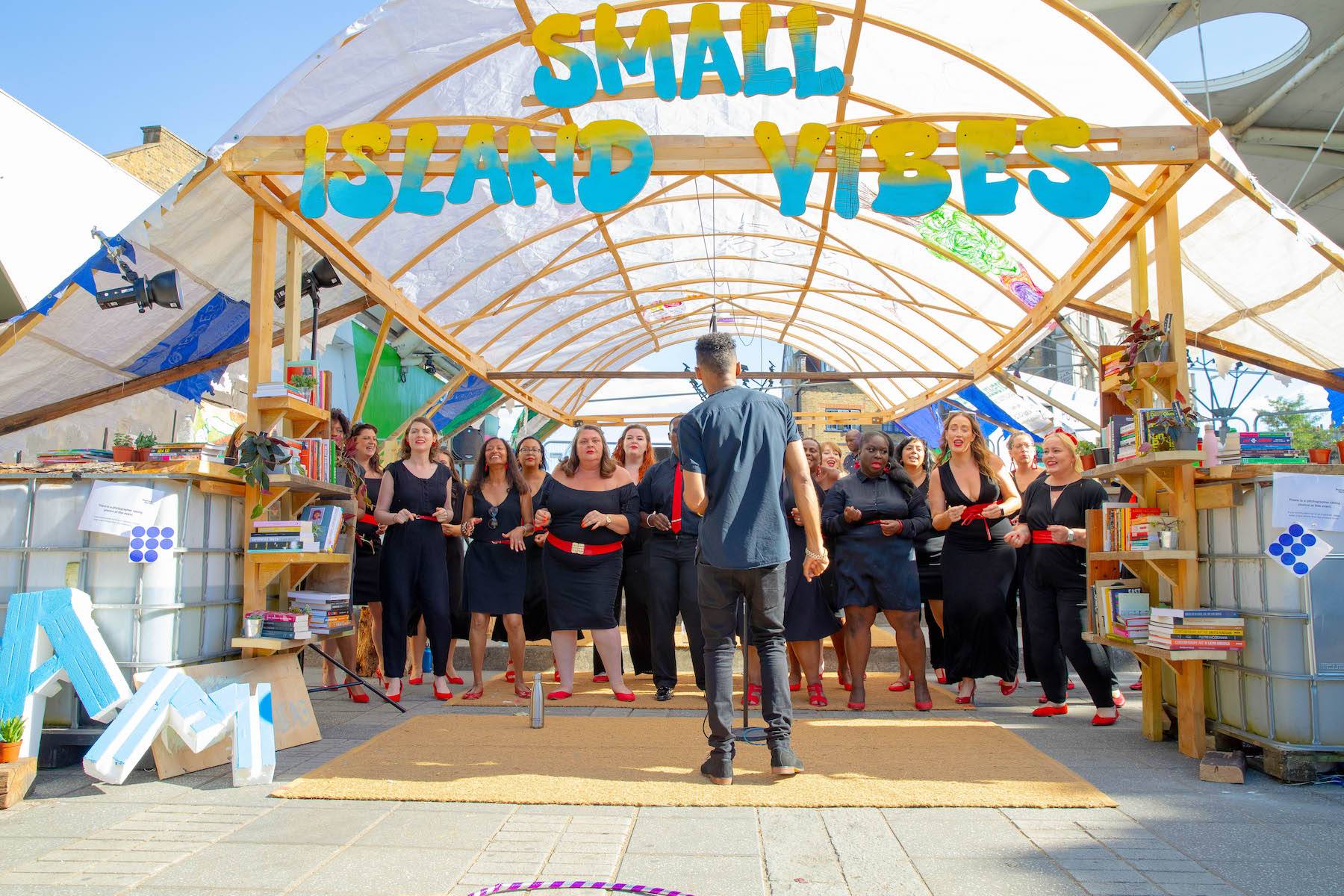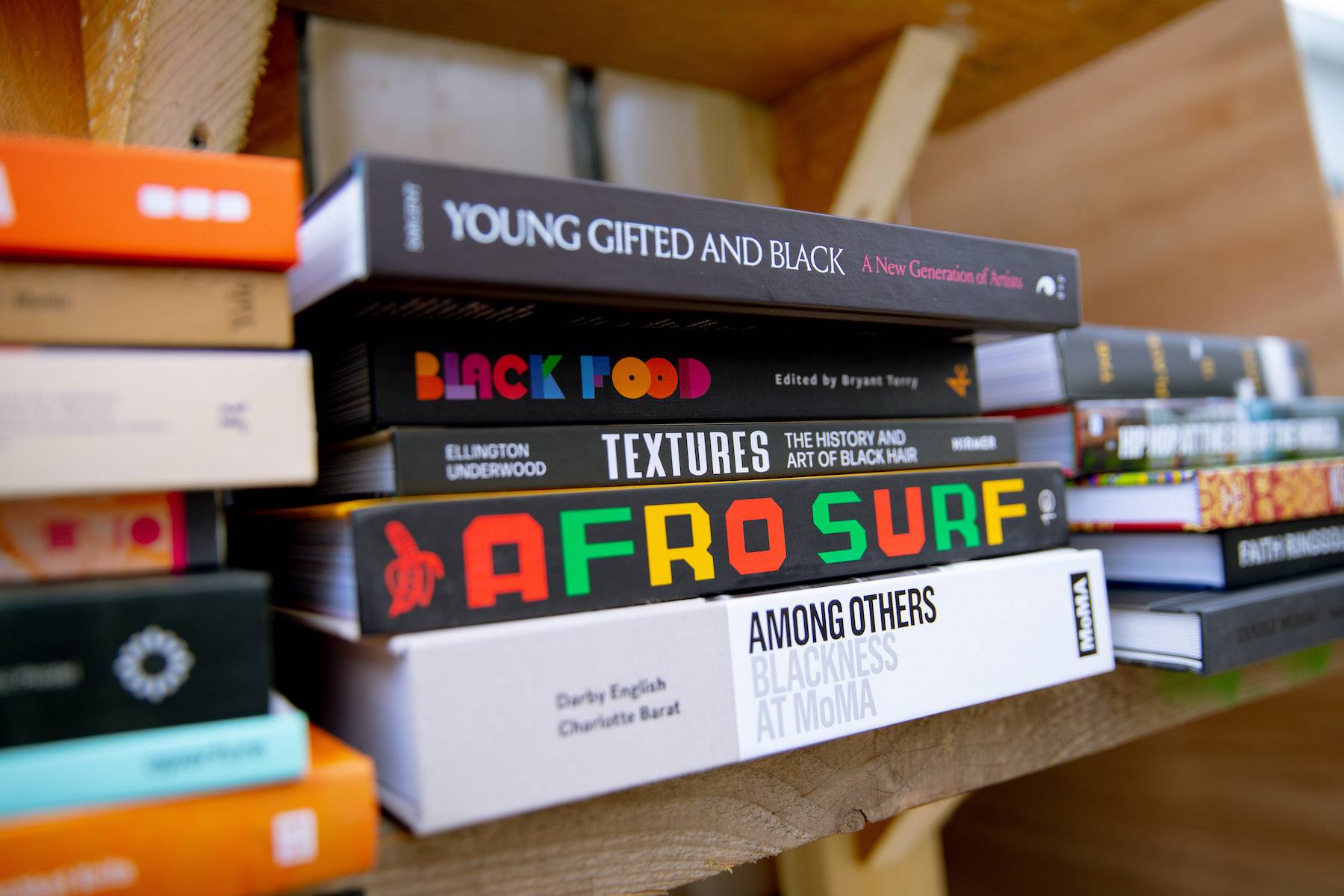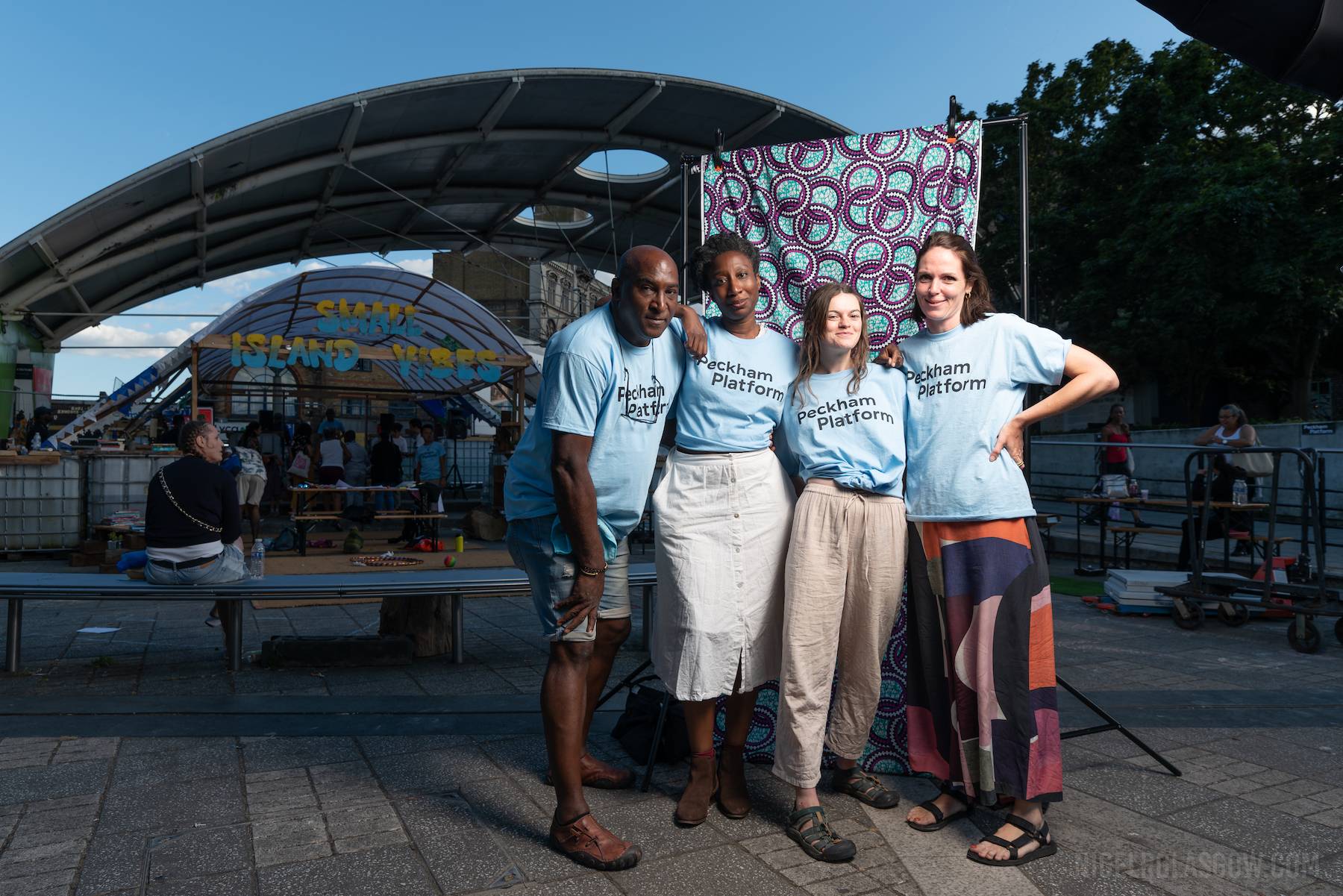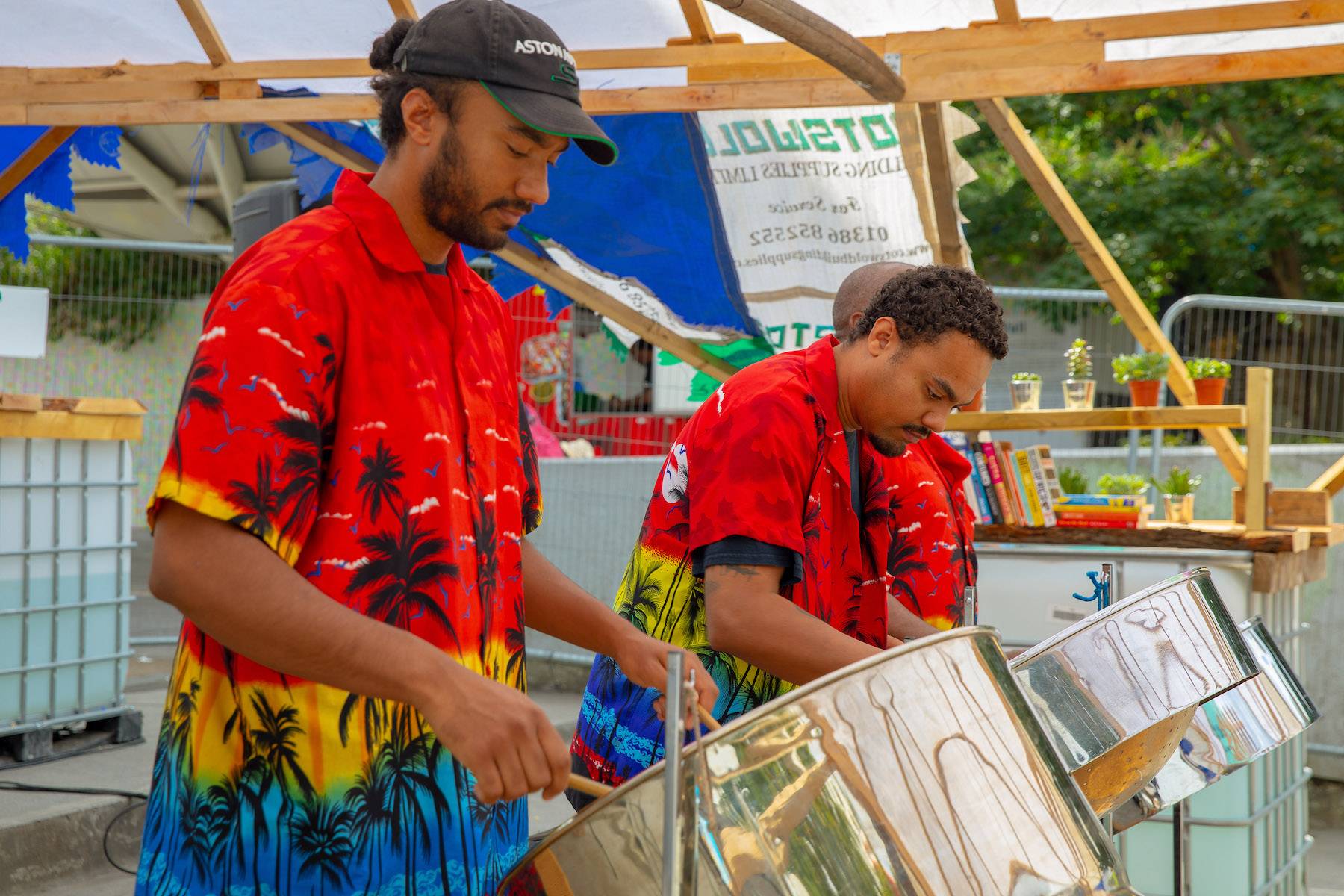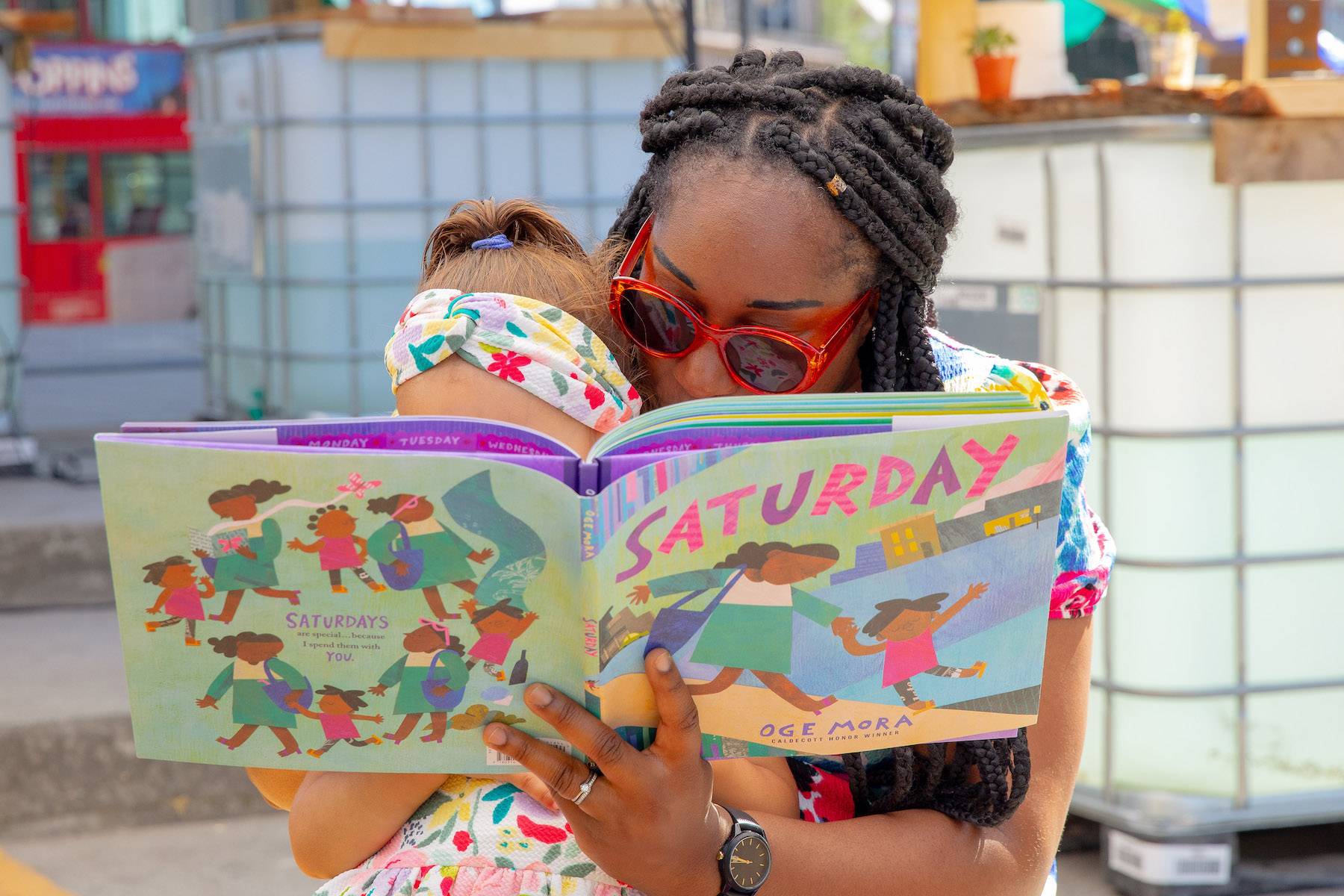 Small Island Vibes is the public sharing of Tilting the Mirror, an intergenerational placemaking programme that uses arts and creativity to develop civic leadership so that people make meaningful changes to the places they live by reclaiming and activating community spaces. Since 2019 Tilting the Mirror has worked closely with artists and resident groups to support and learn from young people and elders in Peckham. This programme has generously been supported by The National Lottery Community Fund, the Calouste Gulbenkian Foundation, Esmée Fairbairn Foundation and Local Trust Creative Civic Change. Peckham Platform is able to deliver this programme and many others due to the generous support from Arts Council England.