Join us from 6pm on Friday 28 October for Placemaking/Changemaking, an evening of talks, workshops, food and art.
The event includes discussions with Peckham locals, designers and architects reflecting on the histories and potential futures of the area. Placemaking/Changemaking explores how we as community members can make meaningful changes to the spaces we live in and belong to. This is a free event.

Sign up for the event here.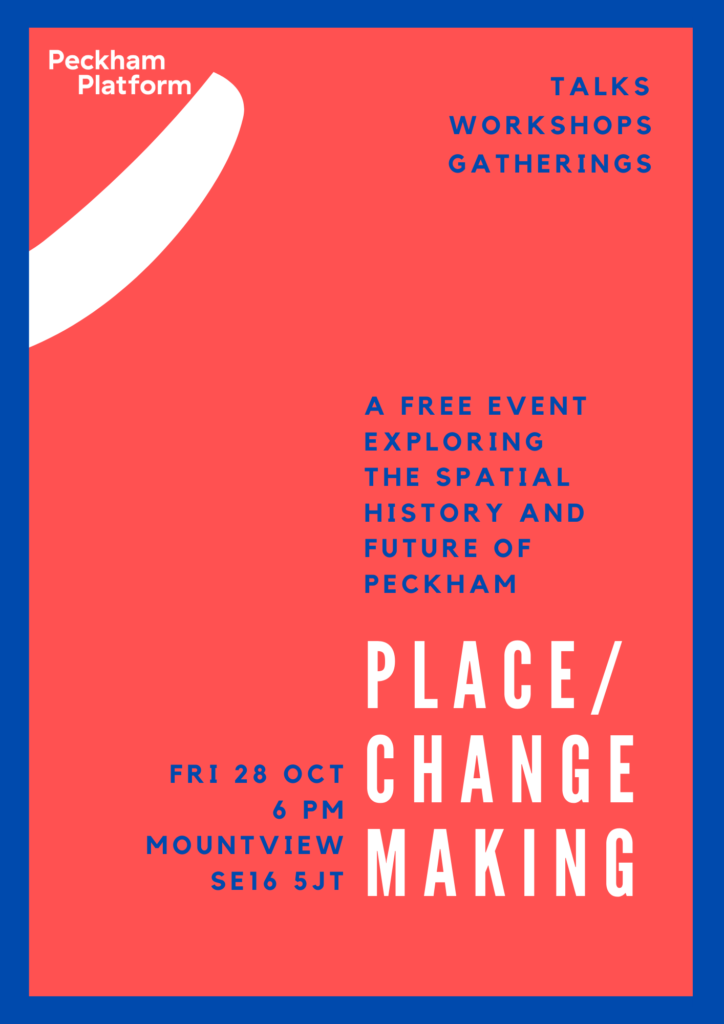 This project is supported by Local Trust Creative Civic Change and is part of Tilting the Mirror, an intergenerational placemaking programme that uses arts and creativity to develop civic leadership.