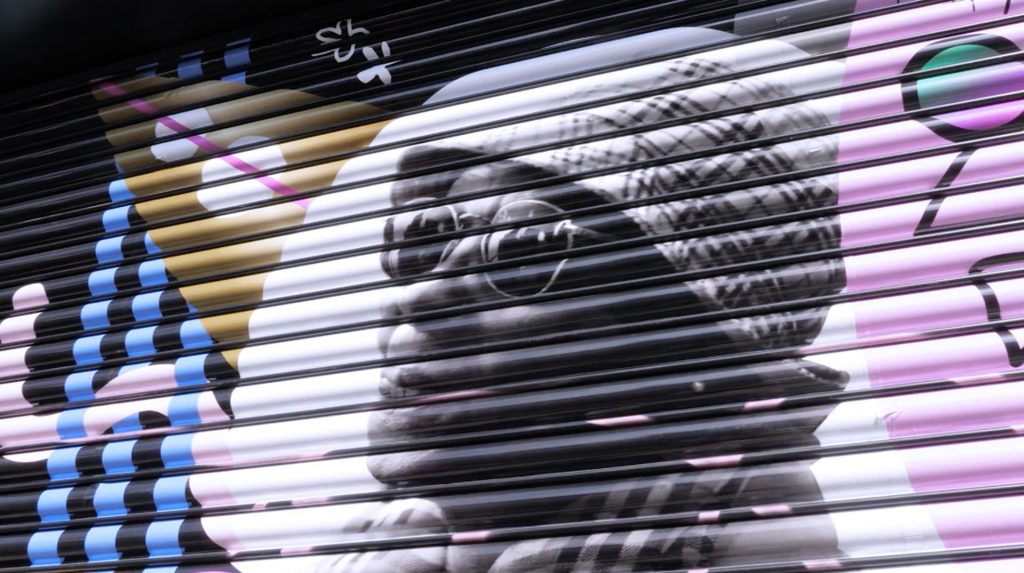 The artwork combines ideas and photographic documentation from two of our programmes to create a new conversation. Yuh Figet Yuhself was an intergenerational placemaking project, co-led by young people and elders from the local area with artist Beverley Bennett, and Digital Tapestry was a programme led by our Youth Platform with artist Meera Shakti Osborne and producer A.G. exploring self-care through sound and digital art.
Amoy's commission is part of Tilting the Mirror, an intergenerational cross-cultural project run by Peckham Platform, that encourages us to be open to new ways of seeing each other.
This project was made possible by generous support from Southwark's Cleaner Greener Safer Fund.